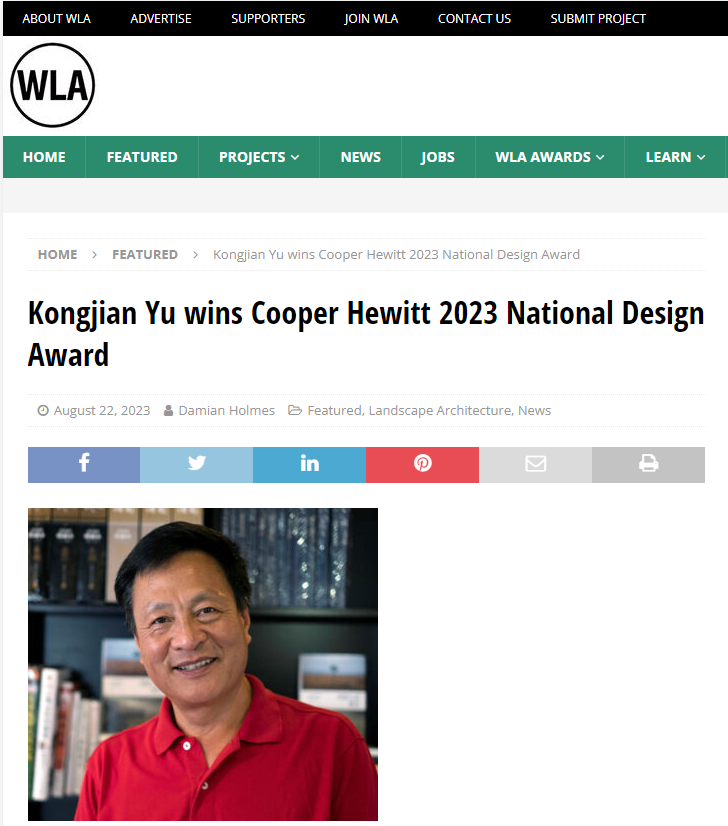 Cooper Hewitt, Smithsonian Design Museum recently announced the 2023 National Design Awards winners, recognizing design innovation and impact in 10 categories. Kongjian Yu has been awarded the National Design Award for Landscape Architecture.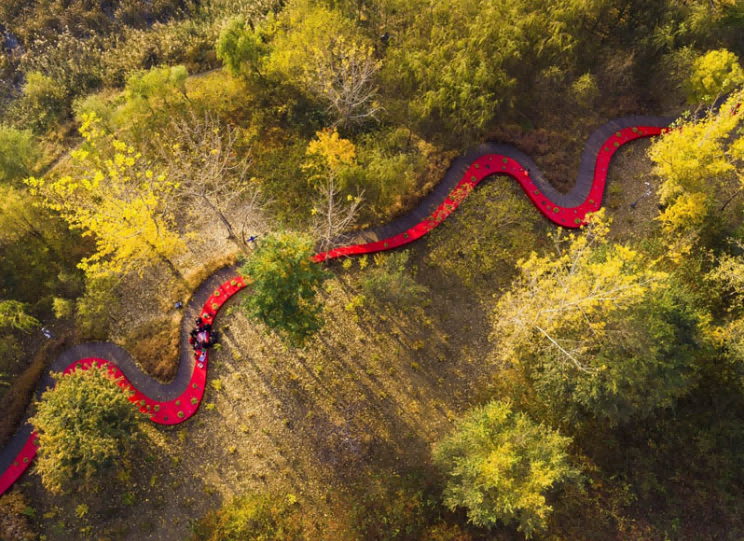 Kongjian Yu, The Red Ribbon. Set against a background of natural terrain and vegetation, a "red ribbon" spans five hundred meters and integrates the functions of lighting, seating, environmental interpretation and orientation. (Qinhuangdao City, China, 2006). Photo: Turenscape
Now in their 24th year, the National Design Awards bring national recognition to how design enriches everyday life. Award recipients are selected by a multidisciplinary jury of practitioners, educators and leaders from various design fields. The winners will be honored at an Awards celebration on Thursday, October 5, at Cooper Hewitt.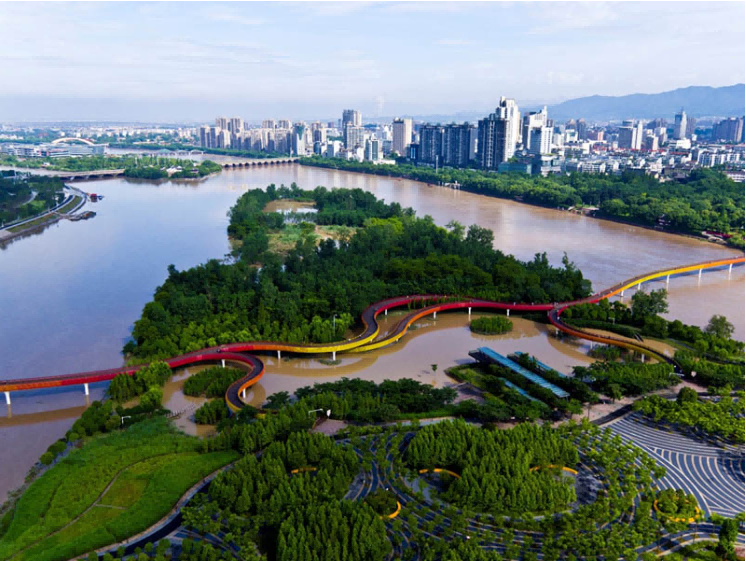 Kongjian Yu, Yanweizhou Park. The Yanweizhou project "makes friends" with flooding by creating a water-resilient terraced river embankment that is covered with flood adapted native vegetation. (Jinhua City, China, 2014). Photo: Turenscape
This full list of this year's National Design Award recipients are:
Seymour Chwast, Design Visionary
Biocement Tiles by Biomason, Climate Action
Beatriz Lozano, Emerging Designer
nARCHITECTS, Architecture
Arem Duplessis, Communication Design
Clement Mok, Digital Design
Naeem Khan, Fashion Design
The Archers, Interior Design
Kongjian Yu, Landscape Architecture
Atlason, Product Design
"This year's National Design Award winners are a highly diverse group—from a handcraft-focused fashion designer to one of the early pioneers of digital design—but they share many common traits: a highly rigorous process to their discipline, a truly collaborative approach and putting people front and center in their practice," said Dung Ngo, chair of the National Design Awards jury. "These are design core values worth celebrating."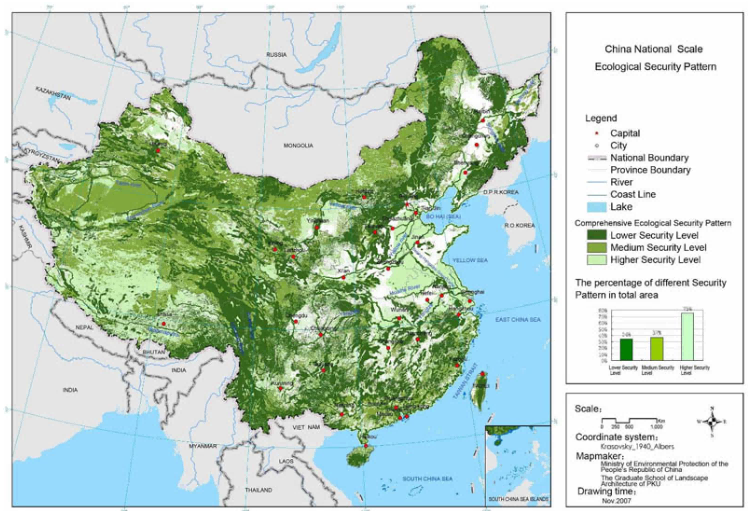 National Ecologial Security Pattern Plan. This Plan identifies critical strategic landscape structures for safeguarding natural, biological, cultural, and recreational processes, thus securing a wide range of ecosystems services essential for sustaining human society (China, 2007). Photo: Courtesy of Kongjian Yu
Source: https://worldlandscapearchitect.com/kongjian-yu-wins-cooper-hewitt-2023-national-design-award/?v=7516fd43adaa