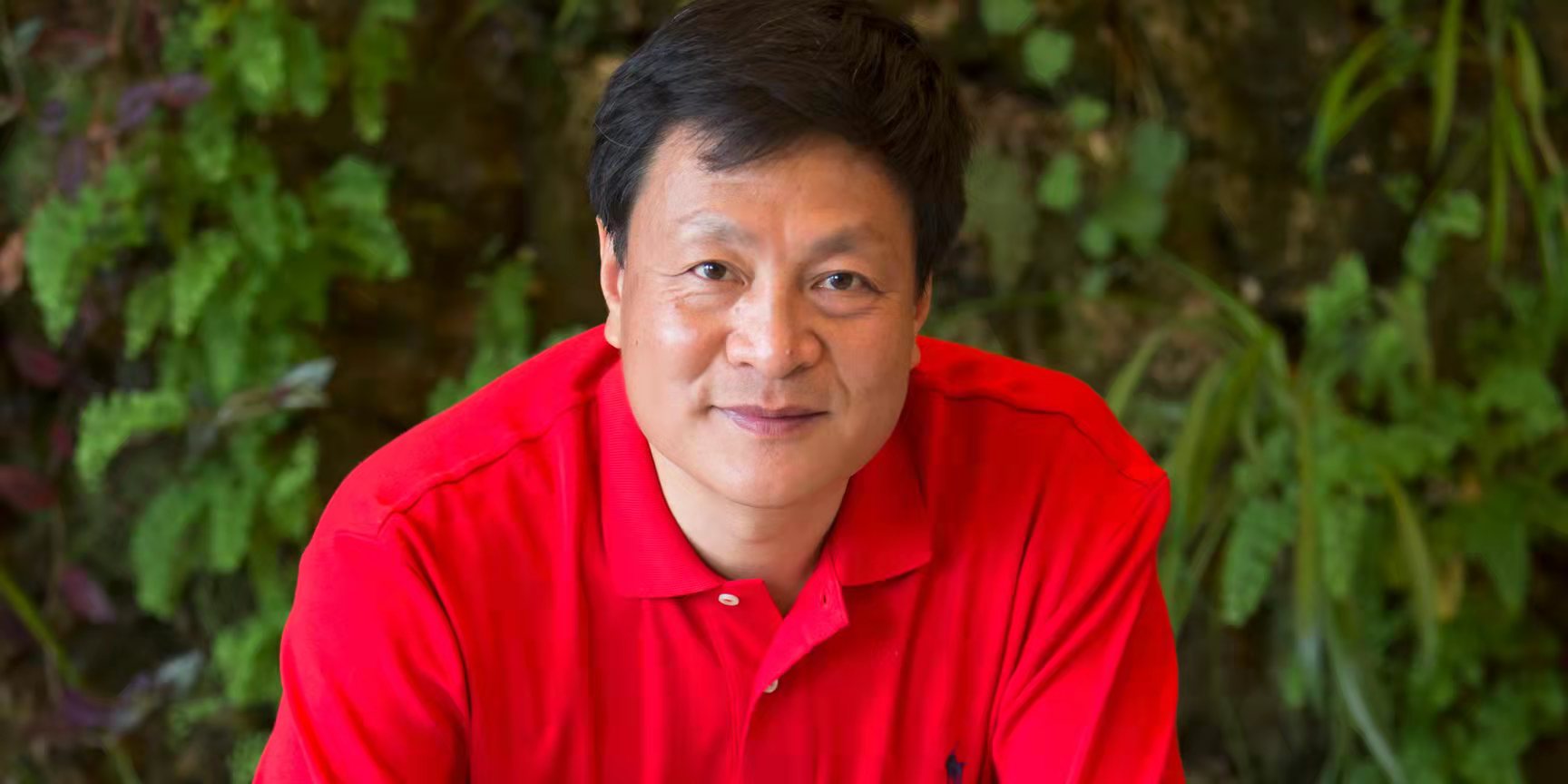 KONGJIAN YU
Founder and Principal Designer, Turenscape
Professor and Dean, College of Architecture and Landscape Architecture, Peking University
Doctor of Design, Harvard Graduate School of Design,1995
Doctor Honoris Causa in Landscape and Environment, Sapienza University of Rome, Italy, 2017
Honorary Doctor in Landscape Architecture, Norwegian University of Life Sciences, Norway, 2019
Fellow of the American Society of Landscape Architects, 2012
2020 IFLA Sir Geffrey Jellico Award Winner
International Honorary Member of the American Academy of Arts and Sciences, 2016
2023 Cooper Hewitt National Design Award Winner
2023 Oberlander International Landscape Architecture Prize Laureate
Kongjian Yu received his Doctor of Design Degree at Harvard Graduate School of Design in 1995 with a dissertation titled 'Security Patterns in Landscape Planning.' He then practiced as a landscape planner and designer for two years with the SWA Group in the US before he returned to China in 1997. Since then, he has been a professor of landscape architecture, and urban and regional planning. He founded and has been leading the Graduate School of Landscape Architecture, and the College of Architecture and Landscape Architecture at Peking University.
For over 25 years, he has spent his academic career fighting against deteriorating urban ecologies and the environment. His pioneering research on Ecological Security Pattern (1995) and Ecological Infrastructure, Negative Planning and Sponge Cities (2003) has been adopted by the Chinese government as guiding theory for nationwide ecological protection and restoration campaigns. He helped shift Chinese national-level policies from economic development-centered urbanism toward ecologically prudent urbanism through numerous letters to top Chinese leaders and over 600 lectures to mayors, ministers and almost all ranks of Chinese officials; numerous television programs on China Central Television; and as a leading member of several national expert committees, including vice president of the Society of Urban Studies. Chairman of the Beautiful China and Landscape Architecture Committee, Deputy Director of the National Sponge City Expert Committee, and Deputy Director of the National Human Settlement Committee at the Chinese Ministry of Housing and Urban and Rural Development, He is the editor and/or author of several text books authorized by the Chinese central government and ministries to train Chinese officials.
Yu defines landscape architecture as the art of survival. His guiding design principles are the appreciation of the ordinary and a deep embrace of nature, even in its potentially destructive aspects such as urban flooding. He drew on inspiration from his childhood farming experience and the ancient wisdom of water and waste management to design and test a series of nature-based solutions, including strengthened constructed wetland for water filtration, 'green sponge' for storm water management and ecosystems services-oriented design for brownfield remediation. He has then upgraded and standardized these solutions to become replicable ecological engineering modules that can be implemented at large scale in a cost-effective manner to solve multiple urban ecological problems in a symbiotic and holistic way.
Beyond his scientific research and education as professor and social advocate, Yu practices what he advocates in terms of green solutions and sustainability. In 1998, he founded Turenscape, one of the first private practices in urbanism and landscape architecture in China, which has grown to become one of the largest practices in the world in these fields, with over 500 professionals. He and his team have designed and built over 500 projects in over 250 cities in China and abroad. He has won over 40 prestigious international awards for his ecologically sound and culturally sensitive projects, including 13 ASLA Excellence and Honor Awards (American Society of Landscape Architects), a ULI Global Award of Excellence (Urban Land Institute), and 6 World Best Landscape Awards at the World Architecture Festival, and 4 AZ Awards of Best Landscape.
Yu is the author of over 20 books and is the founder and chief editor of internationally awarded magazine Landscape Architecture Frontier. He has been an invited lecturer, speaker, and guest professor around the world, including teaching for over five years at the Harvard Graduate School of Design, and has been a keynote speaker at more than 60 conferences worldwide, including five times at the IFLA World Congress and four times at the ASLA annual conferences. His writing and lectures have addressed a range of topics including "Sponge City and Climate Resilient Design," "The Big Foot Revolution, "Landscape as Ecological Infrastructure, "Landscape Architecture as The Art of Survival,"" Deep Form in Urban Nature,"and Yu served on the Master Jury for the Aga Kahn Architecture Award in 2010 and its Steering Committee in 2015-2016, the Super Jury for the 2011,2021 World Architecture Festival, Jury Chair of the Rosa Barba Award and 11th Landscape Biennial and many other international award juries.
He was elected International Honorary Member of the American Academy of Arts and Sciences in 2016,received the Doctor Honoris Causa in Landscape and Environment from the Sapienza University of Rome in 2017, an Honorary Doctorate from the Norwegian University of Life Sciences in 2019. He was the winner of 2020 IFLA Sir Geffrey Jellico Award that celebrates a living landscape architect whose "achievements and contributions have had a unique and lasting impact on the welfare of society and the environment and on the promotion of the profession of landscape architecture," and is IFLA's highest honor. Yu received the 2021 John Cobb Common Good Award for his contribution to the development of the philosophy and practices of eco-civilization. Yu won 2023 Cooper Hewitt National Design Award for his contributions to the integration between the built, urban and natural environments and for advancing the understanding of spatial experiences. Yu Kongjian, champion of "sponge cities" concept for addressing climate change accelerated urban flooding, won 2023 Cornelia Hahn Oberlander International Landscape Architecture Prize.