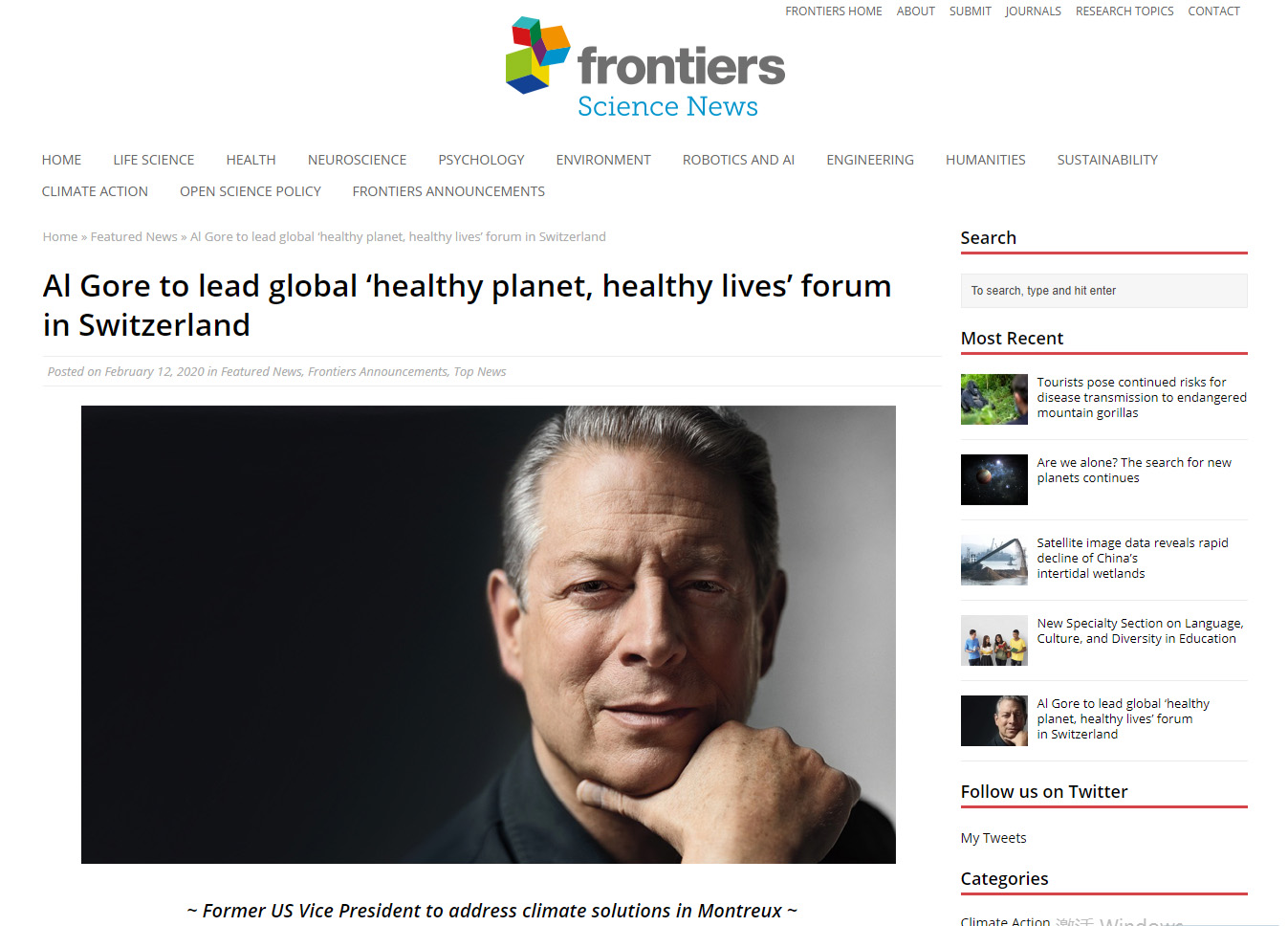 Switzerland will host some of the world's top scientists, policymakers, and industry leaders at a major international science event in Montreux this May. The fifth annual Frontiers Forum will welcome speakers including the former US vice president, Nobel Prize awardee and the leading advocate about climate change, Al Gore, renowned cognitive psychologist and best-selling author, Steven Pinker, and Mariya Gabriel, European Commissioner for Innovation, Research, Culture, Education and Youth.
The Forum's principal focus is to drive real progress using science-led solutions to enable every person to live a healthy and prosperous life on a healthy, thriving planet. The event enables a holistic – and arguably very rare – view of groundbreaking new developments around health and sustainability from different perspectives. The Forum will foster collaborations that take these developments out of the lab and convert them into new policies and market solutions.
High-profile experts from a diverse range of scientific, policy and industry backgrounds will come together to share and showcase new ways to eradicate disease, create better crops, develop safe and clean energy sources, remove CO2 from the atmosphere, and protect biodiversity. Al Gore will address the burning issue of solutions for climate change. His attendance is expected to attract considerable interest.
The Frontiers Forum will take place on May 16th. Around 700 distinguished experts are expected to attend. It follows this year's World Economic Forum in Davos, which attracted a roster of global personalities.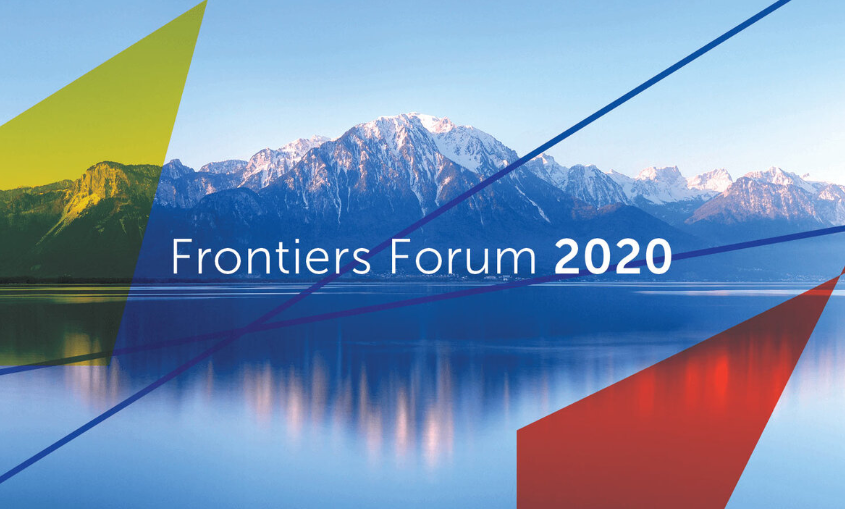 Healthy Lives on a Healthy Planet
Kamila Markram, co-founder and CEO of Frontiers said: "Over the last 12-months alone, we have seen ravaging forest fires, record carbon emissions, the hottest year on record for our oceans, more deforestation, more pollution, and more plastic production. Things cannot go on like this.
"The 2020 Forum will bring together some of the world's leading scientific minds. It aims to kindle new scientific collaborations and convert existing knowledge into sustainable solutions for healthy lives on a healthy planet. By making science open we can find answers to the growing number of complex problems the world now faces. From climate change to disease to the future of our food supply, through open science, we can help create the solutions we need to make genuine progress."
Leading minds come together
The Forum will bring together some of the world's foremost thought-leaders and experts in their respective fields. Speakers and topics include:
David Christian | Co-Founder, Big History Project | Using Big History to inform the future
James Dale | Queensland University of Technology | Creating better crops
Mariya Gabriel | European Commissioner for Innovation, Research, Culture, Education, and Youth | The future of research and innovation
Al Gore | Former US Vice President | The Climate Crisis and its Solutions
Harris Lewin | University of California, Davis | Sequencing all complex life
Kamila Markram | Frontiers | Beyond 2020
Karen Nelson | J. Craig Venter Institute | Getting to the guts of health and disease
Daniel Nocera | Harvard University | Harnessing artificial photosynthesis
Steven Pinker | Harvard University | Reason, science, humanism & progress
Jennifer Wilcox | Worcester Polytechnic Institute | Removing carbon from the air
Kongjian Yu | Peking University | Rebuilding ecological infrastructure
Frontiers is currently one of the most cited scholarly publishers in the world, sitting fifth in the world's top 20 publishers.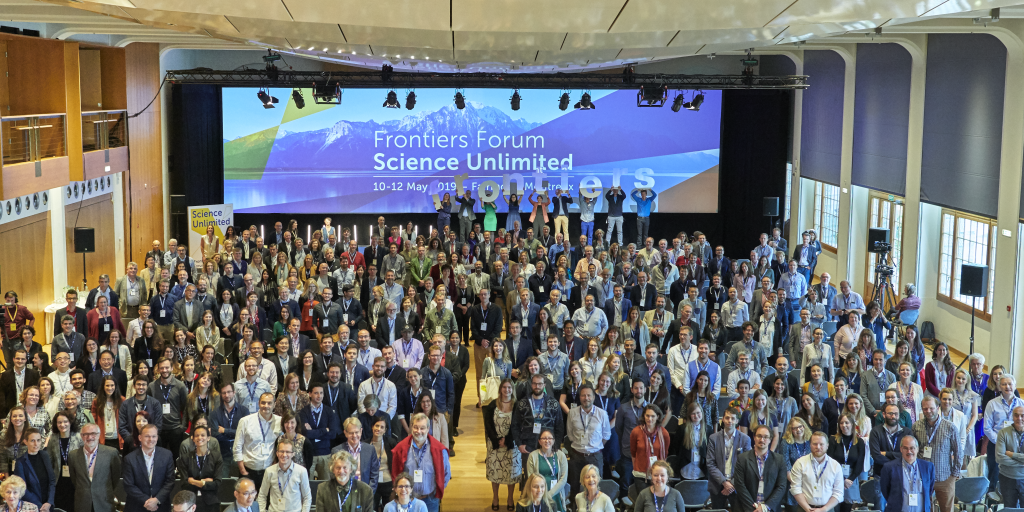 From:Frontiers
Links:https://blog.frontiersin.org/2020/02/12/al-gore-to-lead-global-healthy-planet-healthy-lives-forum-in-switzerland-this-may/