At the end of March, just a few weeks into the nationwide shutdown orders, both the coronavirus and the nowubiquitous Zoom meeting were novel. But the jury for the 2020 ASLA Professional Awards, made up of landscape architects across various scopes and levels of practice, accepted, if not embraced, a new means for judging these 38 winning projects. The jury fell quickly and thoughtfully into agreement while assessing the merits of shared space from a fresh perspective. On September 3, ASLA announced the list of the 2020 Professional Awards.
Sanya Mangrove park designed by Professor Kongjian Yu and his design team - Peking University and Turenscape won the honor award of the year,and it is the thirteenth time they have won the award.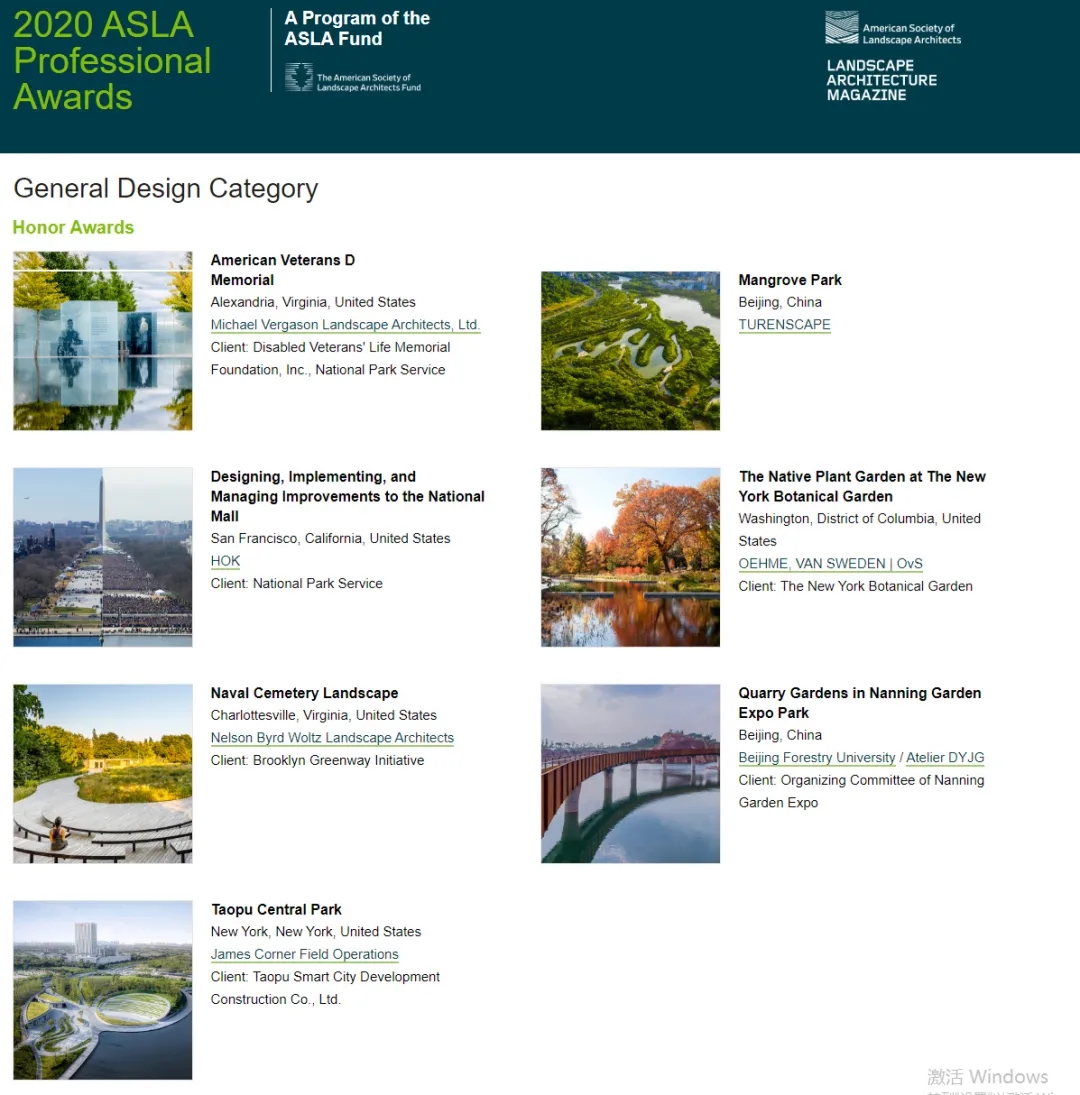 The waterways on China's Hainan Island haveproven to be vulnerable to flooding, but a new landscape within the Sanya Riverrestores previously decimated mangroves that alleviate some of that risk whileserving as a lush pedestrian recreation zone within high-rise city. Developershad left behind concrete retaining walls and polluted waterways, but now athriving ecotone welcomes ocean tides with a porous edge condition thatsupports new mangrove growth. Terraced landscapes and elevated pathways bringvisitors from the city down to water level, and storm-resistant concretepavilions offer protection from overhead sun and tropical rain. The mangroverehabilitation serves as a case study of strategies to return parts of citiesto nature."
——2020 Awards Jury
As an action of mitigating urban flood risk caused by climate change, the restoration of mangrove along the waterways and coastal shorelines are critical for the tropical city Sanya in China's Hainan Island. One of the key challenges is to find an efficient and inexpensive method to restore the mangrove habitat extensively that have been destroyed in the past decades due to rapid urban development. Right in the middle of the city and in just three years, an area of lifeless land fill within a concrete flood wall has been successfully restored into a lush mangrove park, where nature and people harmoniously share the meeting of ocean tides and fresh water. The project demonstrates the success of the design strategy based on the ecological processes of wind and water, which produces a designed ecotone made of inter-locked fingers to speed up the natural process of mangrove rehabilitation. Such a mangrove rehabilitation method had been implemented at a large scale efficiently.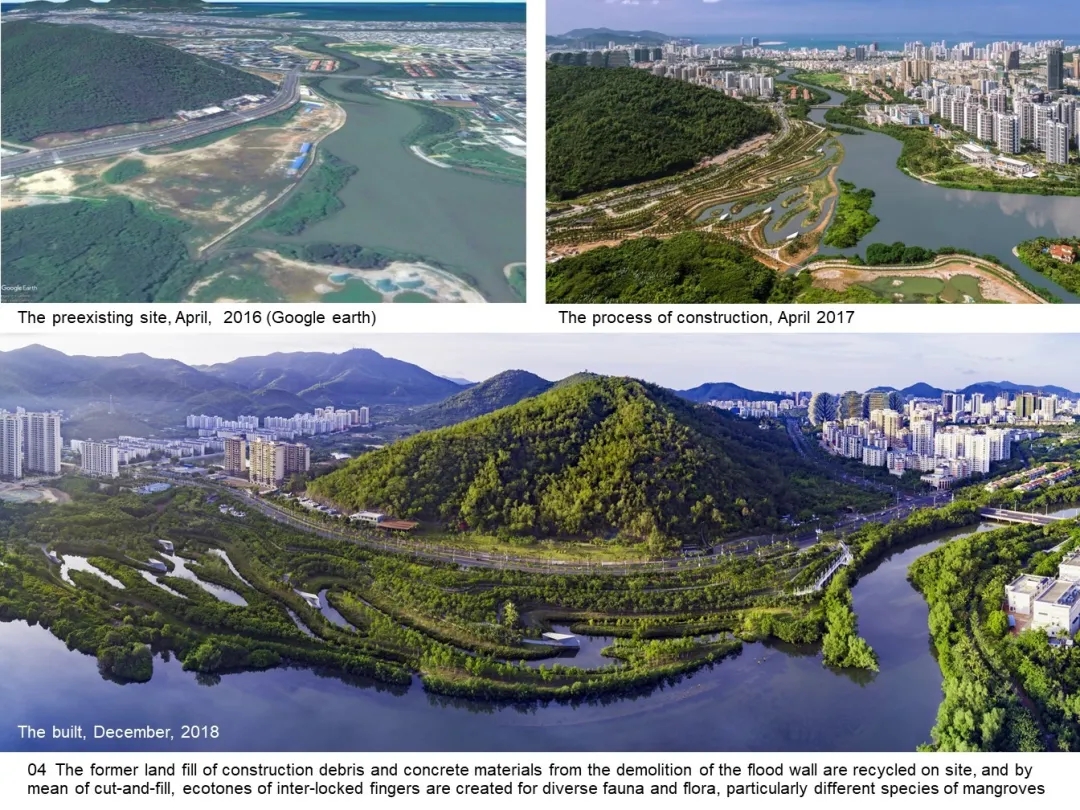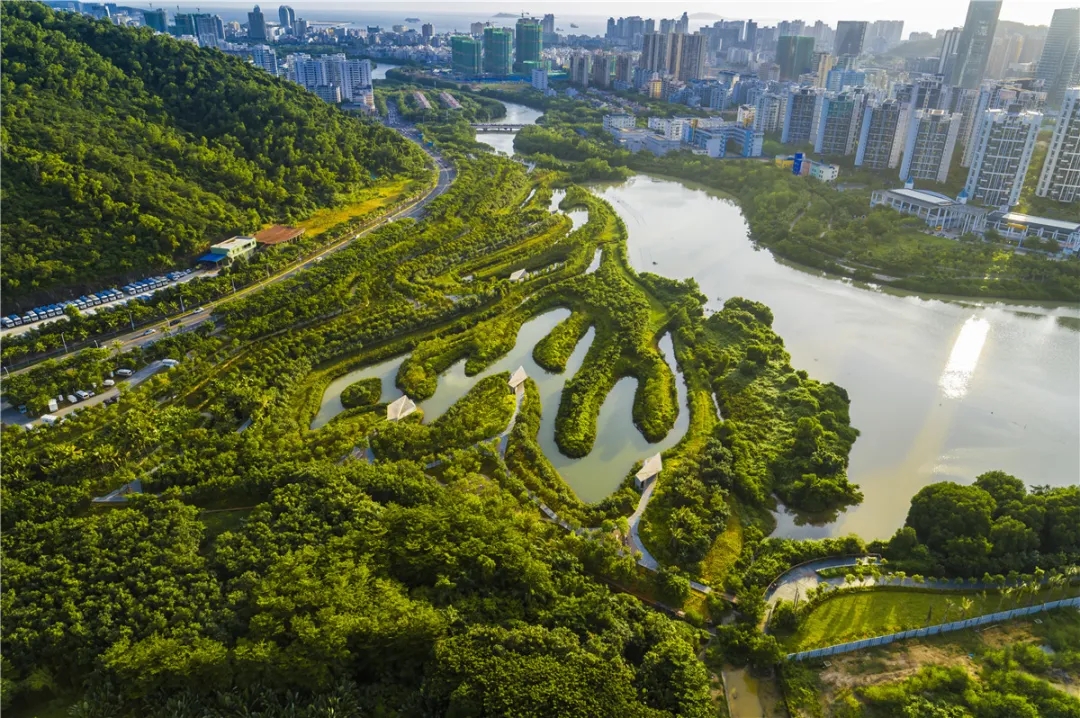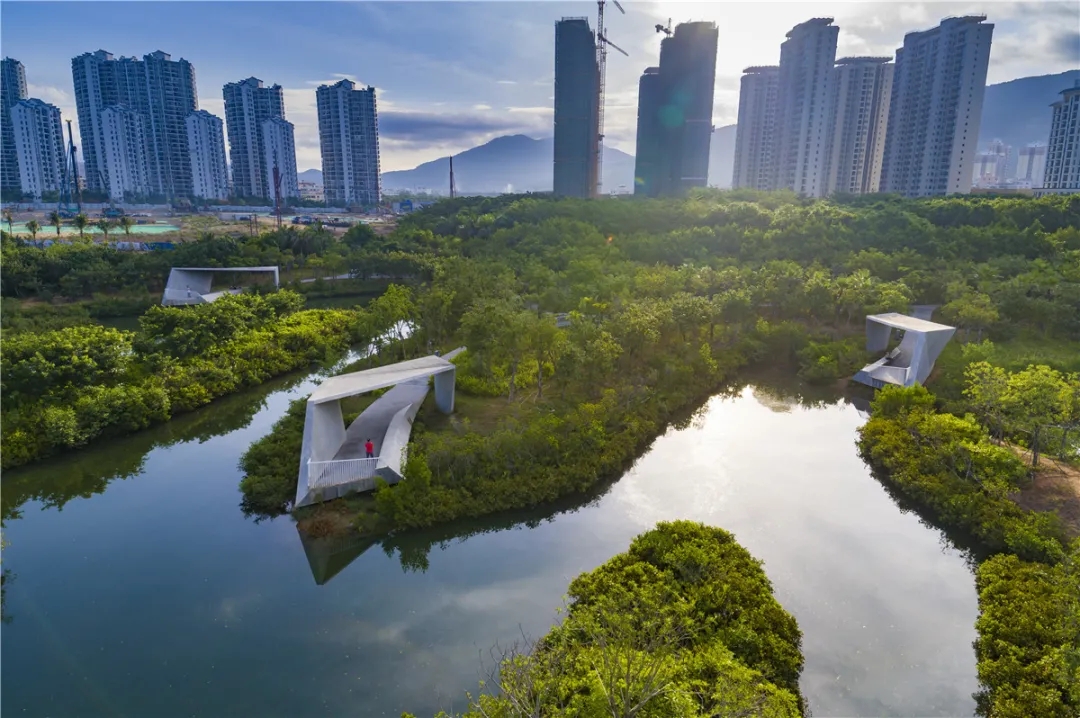 More information: 2020ASLA Awards